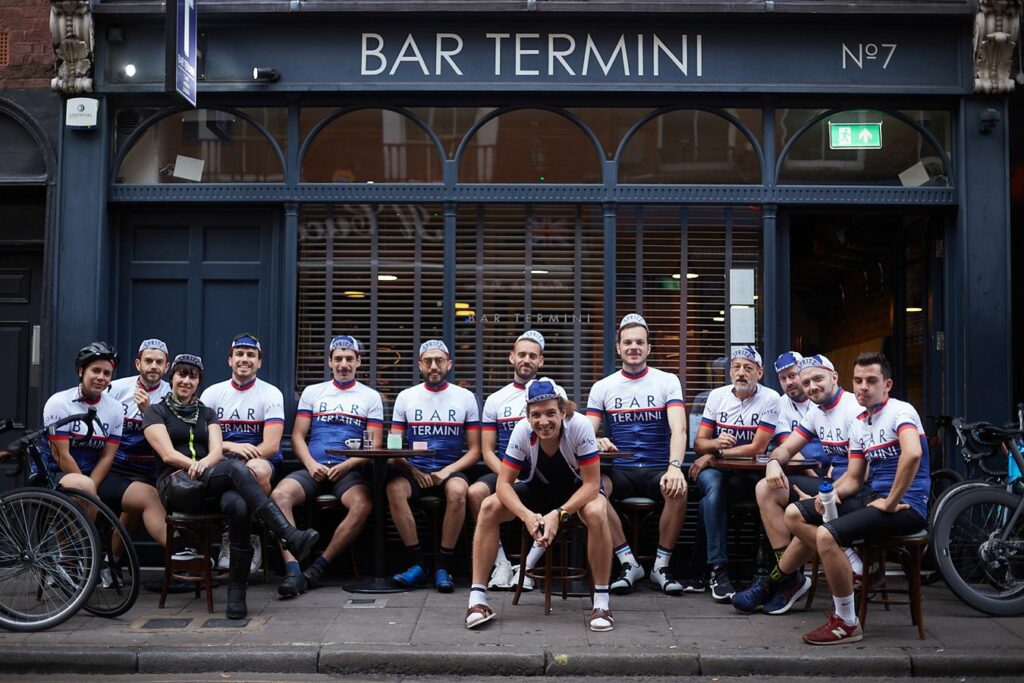 One of our long-standing customers and friends is Bar Termini and their manager Robin Kolek, based in London. The Termini Bar Team uses cyclo-dresses from the ACTIVE PRO see product catalogue , designed for hobby and pro cycling, complemented by cycling caps of classic cut. Here is a short report (or even a guide on how to take a great bike ride:)
Robin about the cycle route: it is the sixth year that we have organised the Milano - Torino charity cycle ride. The Termini Bar is inspired by Italian all-day bars and is named after the main train station in Rome. One of our guests' favourite aperitifs is a drink called the Milano Torino, a combination of bitter from Milan and sweet vermouth from Turin. The name is identical to the famous Milano Torino bicycle race, which dates back to 1876.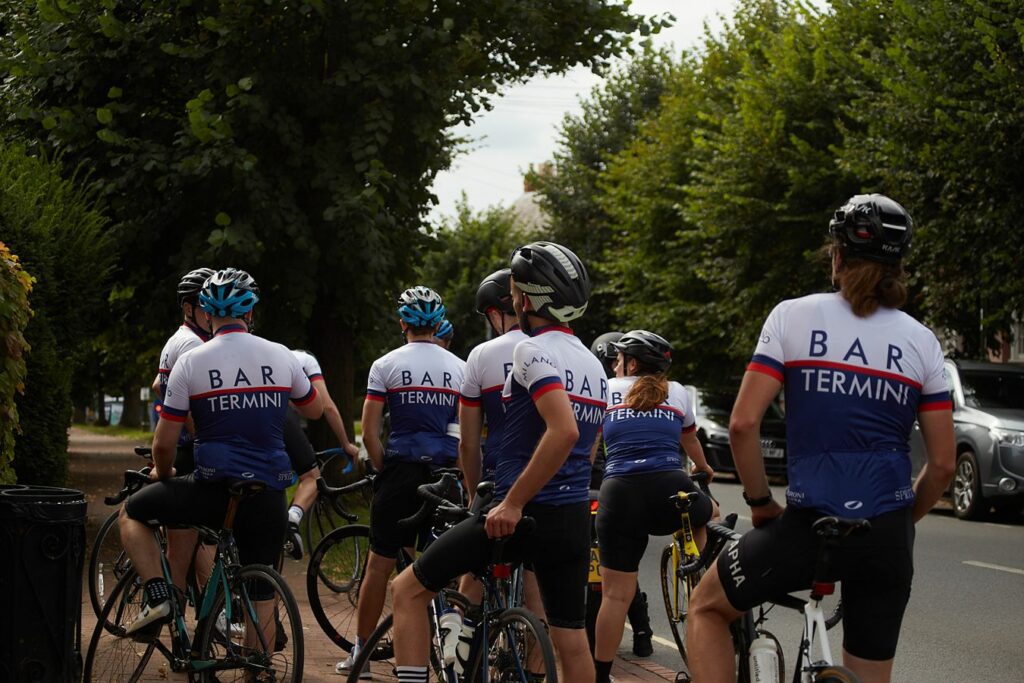 I remember it like yesterday, when the owner and I decided to organize a charity event and start an amazing journey from Milan to Turin in front of the Duomo in a few months. The first year only 4 members of the team participated, we paid all the costs out of our own pockets and to welcome us in Milan it was raining cats and dogs from the morning! It was an experience. The reaction of our guests and friends was fantastic! This year we completed our sixth year. They raised around £8000 for Great Ormond Street Children's Hospital and we can't wait for next year.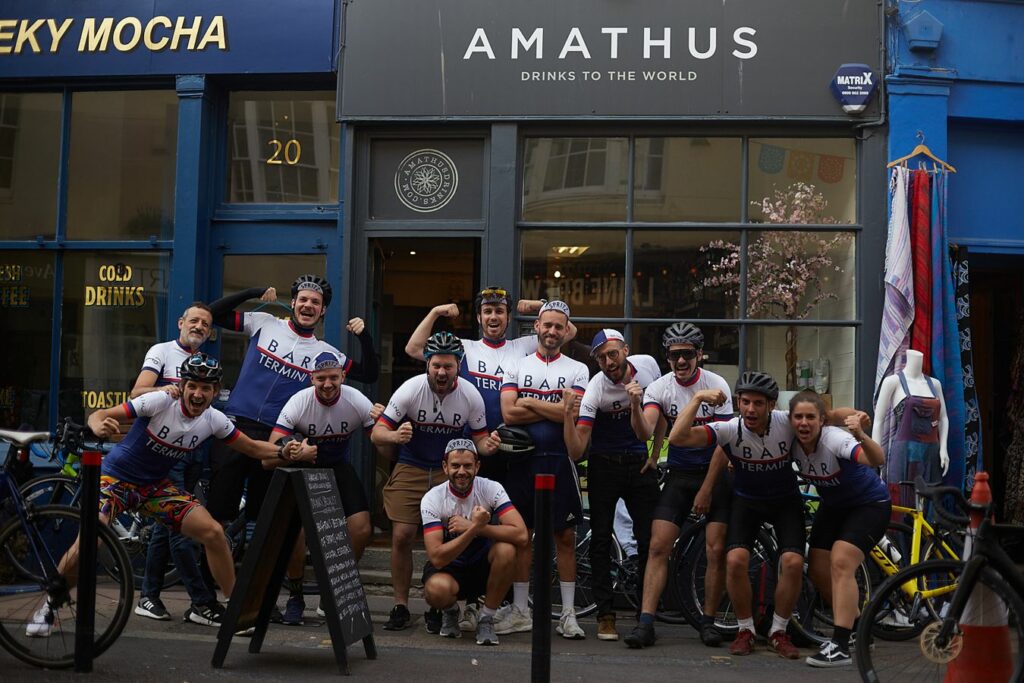 As legendary cyclist Eddie Mercx once said "Ride as much or as little, or as long or as short as you feel. But ride."
"Ride a lot or a little, but as long or as short as you feel. But ride."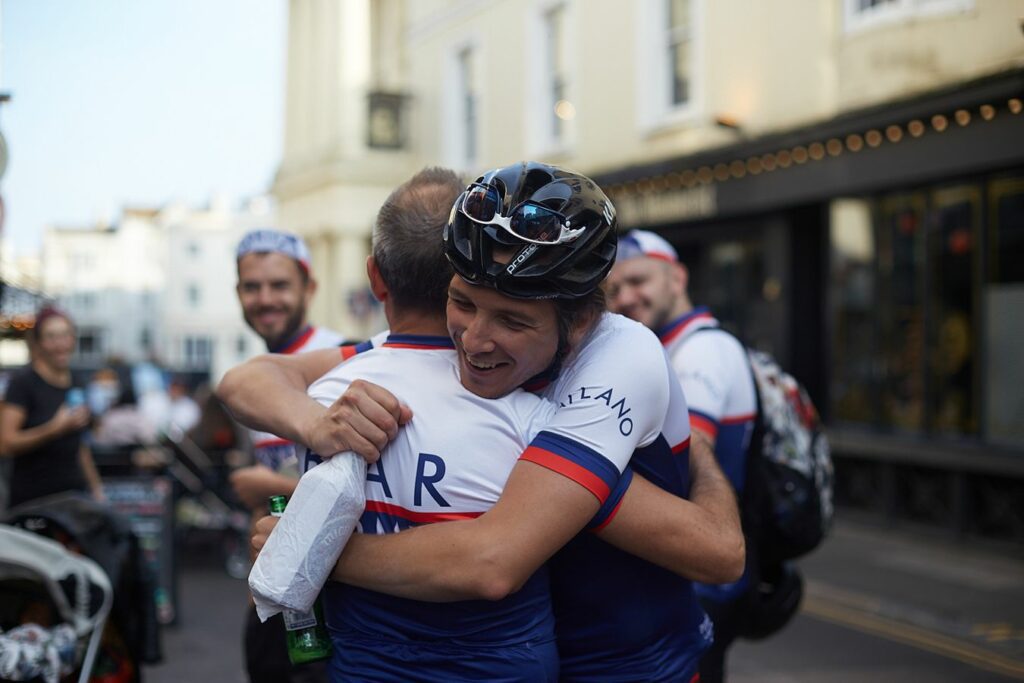 We are happy to be a part of this great event through cycling apparel!